For anyone looking to purchase or sell a home, layout, closet space, and yard space are likely to be the most important considerations. In addition, it's vital that you take into account any repairs that may be required on your property. Consider that roofs are meant to be changed in thirty years and that appliances rarely do.
If you're looking to buy a house, you might worry if the seller will budge on the price if the roof needs to be replaced soon. Roof, electricity, plumbing, furnace, and air conditioning systems are the most expensive parts of a house. When it comes to changing one of these systems, the stakes are extremely high.
Roofs may be the most essential and neglected element of any structure. Your home's roof shields your family from hail, snow, rain, and other elements. As it serves as a safety barrier, it is essential that your roof is in excellent condition. The walls, the foundation, and the ceiling are held together in some manner by the roof. By protecting the roof, you also ensure the security of these essential components.
How Long Your Roof Will Last
Numerous variables might affect the lifespan of a roof. Therefore when someone inquires about the average lifespan, the response should vary greatly. This is due to a variety of factors, such as the quality of the materials used, adverse weather conditions, and the ability of the contractors who install the roof.
Depending on the type of metal and the roof's design, the lifespan of a metal roof can range from 40 to 70 years, with warranties ranging from 20 to a lifetime. Sometimes, metal roofs made of premium metals such as copper and zinc can survive over a century.
Typically, a hardwood shingle roof has a thirty-year lifespan and a thirty-year warranty. To ensure the longevity of wood shingles and shake roofs. However, routine maintenance is required. Wooden roof maintenance consists of annual cleanings and repainting or staining every five years.
Clay tile roofs are incredibly robust and can last anywhere from 50 to 100 years, with warranties ranging from 30 to a lifetime. The longevity of clay tile roofs is so great due to the tiles' resistance to weather, rot, and fire.
Between 75 and 200 years, slate roofs have one of the greatest life expectancies of any roofing material. Manufacturers of slate tiles provide warranties ranging from 50 years to a lifetime. Slate is highly resistant to adverse weather conditions, such as high winds and fluctuating temperatures. The slate also requires less upkeep, as it holds nearly no moisture.
Factors that Affect the Lifespan of Your Roof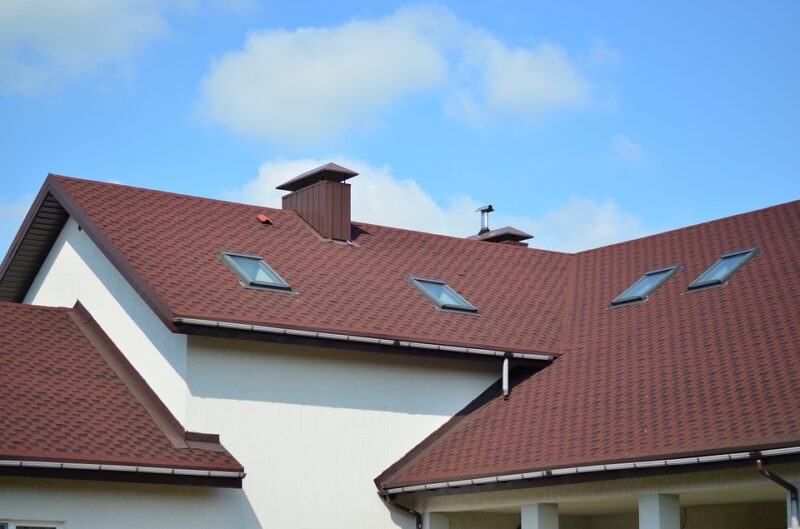 Being a homeowner entails responsibilities and endeavors for home improvements such as roof maintenance, and sometimes preparing concrete surface for painting your new favorite shade! Maintaining your home's roof is an essential component of homeownership, and it's a responsibility that all homeowners must take on in order to preserve the integrity of their property.
You should anticipate your roof to last longer than 15 years if your home is new, but that depends on the materials, the age of the roof, and whether or not it has been subjected to extreme weather.
Material
The primary determinant of the lifespan of your roof is the material used to construct it. Asphalt shingles, for example, have a lifespan of several decades.
Concrete tiles, clay tiles, and membrane systems are other excellent possibilities. A longer-lasting roof is possible if this element is properly managed. When it's time to replace your roof again, think about which material has the greatest expected lifespan before you make your decision.
Weather
When it comes to the lifespan of your roof, the weather conditions have a significant role. Weather conditions such as high winds, heavy hail, snow, ice, and other forms of precipitation can shorten the lifespan of your roof.
Even the toughest roofs will begin to deteriorate if they are continually exposed to harsh weather conditions. Another major cause of roofs failing is a lack of protection from the sun's rays. It will eventually fade and damage the material of your roof if you reside in a region that experiences long periods of direct sunlight on a daily basis. This means that you may have to replace your roof sooner than expected due to the effects of ultraviolet light. Ask your roofing contractor which material is ideal for your home if you reside in a warm, sunny climate.
Maintenance
Your roof will last a long time if you maintain it regularly. Cleaning your gutters, trimming trees, eliminating moss buildup, inspecting metal framing for rust, removing any debris, and more are all included in this task. Your roof's lifespan will enhance if you perform a general roof inspection at least once a year. You'll save money in the long run if you take good care of your roof!
Installation
A skilled and experienced roofing contractor must install the roof. The most typical cause of premature roof collapses is a lack of attention to detail in the construction process.
Premature replacements and early deterioration can result from installation errors. Work with a contractor who knows what they're doing and has a team of skilled workers on hand to get the job done right. Some contractors also issue warranties to indicate their confidence in their work; however, these warranties normally only last for a few years at most.
The Importance of Roof Maintenance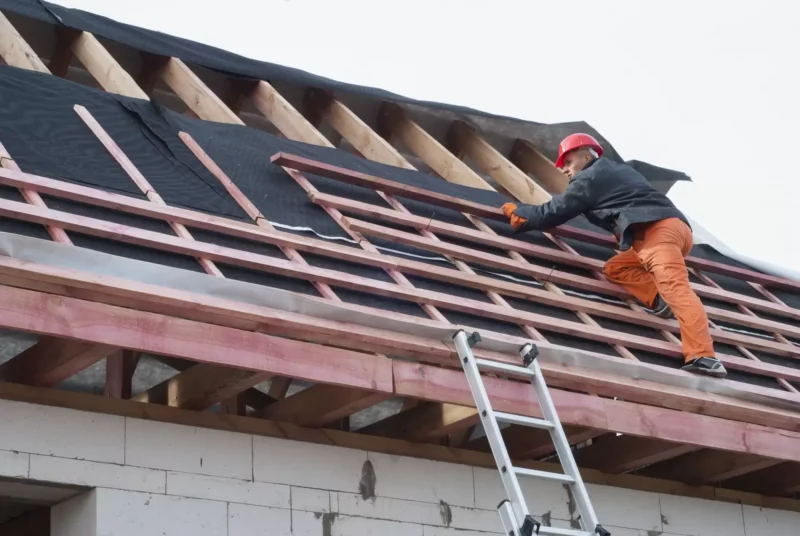 The key to having a durable roof is to have roofing experts do routine maintenance and inspections. By spotting problems early and repairing them, you may extend the life of your roof.
Preventative actions are the primary justification for roof maintenance. A little problem that goes unaddressed for a year or two, or even six months, can quickly become a huge problem.
For instance, if they discover a break in a pipe boot, the repair is quick and inexpensive. However, if it is not detected due to a lack of routine roof care, it might inflict $300, $400, or even $500 in ceiling damage.
The same holds true if you have vermin in your attic. Attempting to remove them is one thing, but the biohazard they leave behind is incredibly costly. When your roof is maintained, a contractor can identify the issue and either prevent the pests from entering the attic or make it so difficult for them that they abandon your home.
With roof maintenance, you can prevent a number of costly problems in advance if your contractor identifies prospective issues during the inspection. Hence, for roof installation and repair, you should seek reliable roofing contractors to do the job.
Paragon Remodeling has been providing home remodeling and building services in Northern Virginia, Washington, D.C., and Maryland for over 15 years. They are committed as a group to ensuring that your project exceeds your expectations.