While you are on the go, you would want a nice, handy mug to sip your drink from. However, there are some reusable travel mugs out there that just does not seem right. Some leave a weird aftertaste in your drink, others are too bulky to hold, and poorer quality ones can leave you with spillages and stains if you move them around too much. Why does this happen? Well, it has to do with the material of the travel mugs. Some material works better than others, while also lasting longer and will not degrade in quality as quickly.
Here, we have compiled a few various kinds of materials that travel mugs are commonly made out of, and compared their pros and cons. You would be surprised how some materials are better than others. Hopefully, you will find one that suits your taste best, and you can look forward to having a fresh drink whenever you are on to go.
Ceramic – Common & Reliable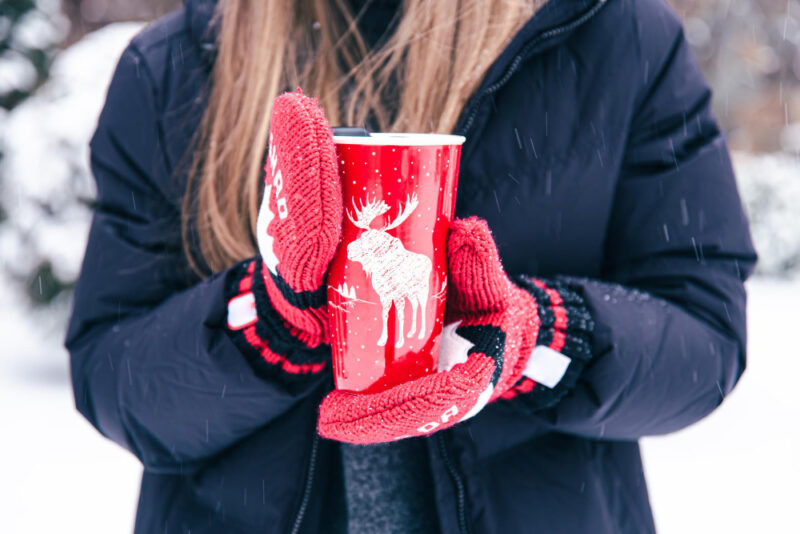 Ceramic travel mugs one of the most common types of mugs you will see, as they are also used to make plenty of everyday coffee cups to use at home. Ceramic keeps your drink tasting as it should, and does not leave a strange aftertaste. It is also readily available, and you can expect to find plenty of design choices as well. While they are durable, they may chip easily – and you definitely do not want to drop them from a great height. Furthermore, they can be quite heavy, if the ceramic wall is thick.
Fortunately, many modern ceramic travel mugs are often accompanied with a thin rubber coating around them. This helps to provide an extra comfort and support when handling them, as well as providing a little extra protection against knocks and chips. Overall, you will not go wrong with ceramic cups, as they provide decent insulation, while still being stylish. Just be careful not to drop them!
Stainless steel – Tough & Sturdy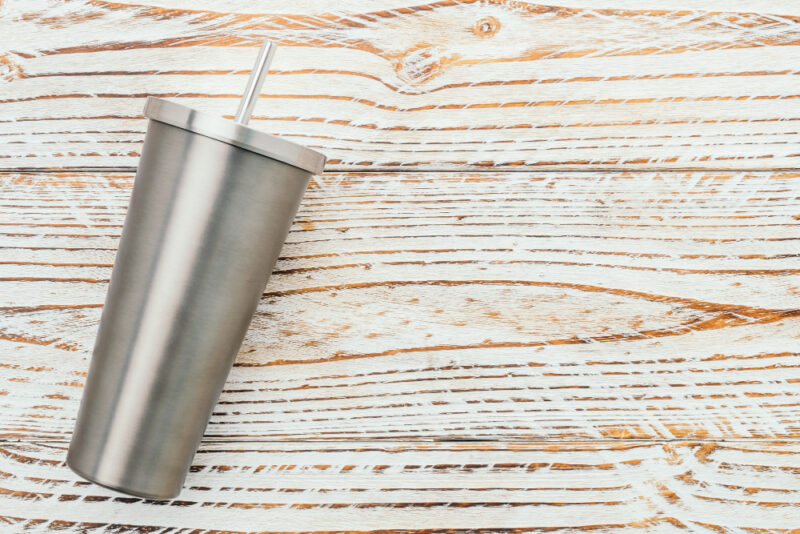 Stainless steel is another very common type of material used, due to its many benefits. Steel is very good at holding heat, while also being very sturdy, so you can be at ease if you accidentally drop them. Most thermos bottles in the market are made out of steel, and they can keep your hot drinks hot for a couple of hours. They are very practical for travel, as they are also light enough to carry around – whether you are commuting to work, or driving across town – stainless steel will help keep your drink at its perfect temperature for long.
However, it comes at a cost. Stainless steel is known to leave a slightly metallic aftertaste in your drink. This is especially so after much use, due to the natural degradation of the inner metallic wall. While it may not be much of an issue for people wanting a durable, practical travel mug, those who are sensitive to taste will find it unappealing. A prime example is the taste of coffee, which can be ruined if drank from a stainless-steel mug that has been used for quite some time. It is not recommended to savour high quality coffee (or other premium drinks) in stainless-steel mugs, due to the tendency to leave an odd aftertaste.
Plastic – Cheap but Ineffective
If you want to look for a more budget-friendly travel mug, plastic would be your go-to. While not the most popular material, plastic does have some benefits as a reusable travel mug. It is one of the most lightweight materials used, and feels really convenient to travel around with. Plastic is also much cheaper than most other materials, so it will not leave a big dent in your wallet. Lastly, it is also usually dishwasher safe, allowing you to wash it alongside your dishes if needed.
Nevertheless, plastic travel mugs popular as they are considered low quality. Coffee and other strong odour drinks can stain the plastic, leaving an aftertaste that will affect your next few drinks.
More importantly, there is a risk of leaching, especially with travel mugs that contain BPA, which is a harmful chemical used in the manufacturing of plastic. If you really want a plastic travel mug, make sure not to skimp out too much, as low-grade plastic can be detrimental to your health.
Glass – Aesthetically Pleasing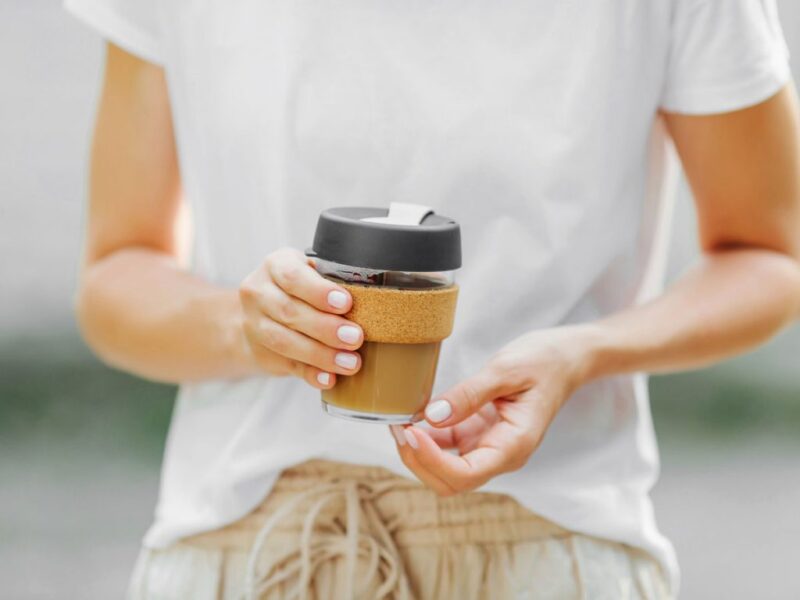 Finally, we have glass travel mugs. Glass is undoubtedly one of the most aesthetically pleasing travel mugs out there, and you will sure to look more elegant just by holding one. Similar to stainless steel, glass mugs are usually accompanied with other materials like plastic and rubber, to give it an extra grip, while also providing a little more insulation (as well as looks!). Glass also is very easy to clean, and does not leave any aftertaste in your drink. Thus, you can be assured of a cool looking drink at its peak taste whenever you use one of them.
However, why glass is not more popular than its other counterparts like stainless steel or ceramic, is because of its lack of heat retention. Glass is a relatively poor insulator for heat, which brings back to the point of needing other materials to support it. Therefore, while it may help you look good in photos, do not expect your hot drinks to stay hot for more than an hour or so.
Our Recommended Travel Mugs
In conclusion, different materials have different pros and cons. Whether you are looking for a reusable travel mug that is more durable, more heat retaining, or simply looks good, there are different kinds out there, made out of different materials. Personally, we found that ceramic travel mugs have the most overall advantages, while still being quite affordable for the average traveller. One particular brand that stood out to us is the Fellow Carter Move Mug, which is a fantastic reusable travel mug. Not only does it look simple and elegant, it comes with a splash guard to help prevent accidental splashes and spills. Overall, it is a great travel mug for the everyday user, and you will find yourself relying on it for years to come.