Designing an outdoor space for entertaining requires creativity and careful consideration. With the right elements, your deck or patio can become a welcoming place to spend time with family, friends, and co-workers.
From comfortable furniture to the perfect lighting, there are many options available when it comes to creating an inviting atmosphere in any outdoor area. This article will explore some of those options while providing creative ideas on how you can design a deck or patio that is perfect for entertaining.
Identifying Your Goals and Budget
When it comes to designing a deck for entertaining, the first step is to identify your budget and goals. Consider what you need from the space: do you want an outdoor kitchen or living area? Do you have any special requests such as built-in seating or a fire pit? Once these questions are answered, determine how much money you can afford to spend on materials and labor.
Additionally, decide if any additional features would make your deck more enjoyable such as lighting fixtures or planters with colorful flowers. Finally, don't forget about safety by making sure all railings meet building codes. With careful planning and budgeting, creating your dream outdoor entertaining space is achievable!
Choosing the Right Materials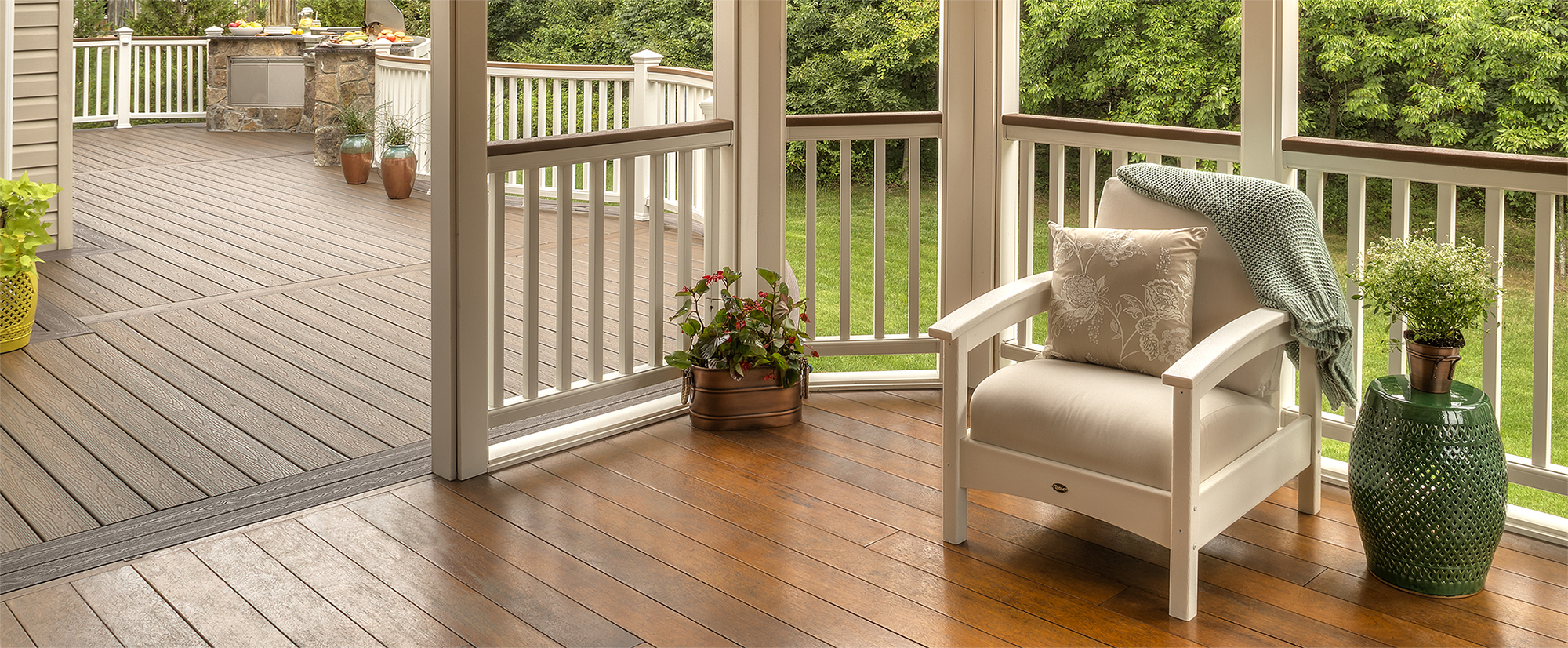 When designing a deck for entertaining, choosing the right materials is key. From wood and metal to composite plastic, there are several options available for crafting your perfect outdoor space. Wood is a classic choice that offers natural beauty and durability, while metal provides a modern style with corrosion-resistant properties.
Composite plastic can provide a low-maintenance alternative that requires little maintenance or upkeep over time. No matter what material you choose, make sure it's designed to stand up to the elements in your area so you can enjoy your entertaining space year after year. Consider factors like weight capacity, weather resistance, and UV protection when selecting materials for your deck design project. With careful consideration of all these features, you'll be able to create an inviting outdoor space that stands out from the rest!
Incorporating Seating Solutions
Incorporating seating solutions into an outdoor deck design can be both stylish and practical. Seating areas should be thoughtfully placed to ensure guests have comfortable places to sit, whether that's around a fire pit, along the railing of the deck, or under a pergola. There are many options available in terms of materials and furniture styles, so it's important to consider how they will work together with other features like lighting or greenery.
Options might range from classic Adirondack chairs made from wood to modern modular lounges constructed from durable fabrics and plastics. Alternatively, built-in benches can provide more permanent seating for larger gatherings or simply act as chic accents for smaller parties. Whatever style you choose, don't forget about accessories such as cushions and throws for added comfort!
Enhancing Lighting Options
When it comes to designing a deck for entertaining, lighting can make or break the atmosphere. For example, ambient lights strung along the railing create an inviting and warm space that guests will love. Alternatively, opt for recessed lighting so none of your furniture is in shadow and you enjoy even illumination while eating outside.
Consider adding a dimmer switch to control brightness levels depending on the occasion; brighter when having dinner and softer tones when playing board games at night. Uplighting around trees and other foliage adds drama and visual interest while low-level decking lights provide safety without compromising style. If you're looking for a custom deck builder in Canada, check out Decks for Life at https://decksforlife.ca/. Create layers of light with different intensities to create just the right ambiance for outdoor entertaining no matter what time of day or night it is!