Sedentary jobs have been linked with a variety of debilitating health issues, Sitting for long hours can increase the risk of cardiovascular problems, including heart disease, high blood pressure, and high cholesterol levels together with cancer, obesity and diabetes.
Prolonged inactivity reduces blood flow and increases pressure on the heart. Physical activity, on the other hand, stimulates blood circulation, regulates blood sugar levels and improves insulin sensitivity which improves health.
Health experts are now urging employers to encourage teams to deploy activity strategies that will protect their long-term health.
Preventing the health risks associated with sedentary jobs requires a proactive approach. Incorporating physical activity, healthy habits, and ergonomic adjustments into your daily routine can help.
Here are 10 strategies that can offset some of the issues related to prolonged sitting and help to improve your health outcomes.
1. Take Regular Walks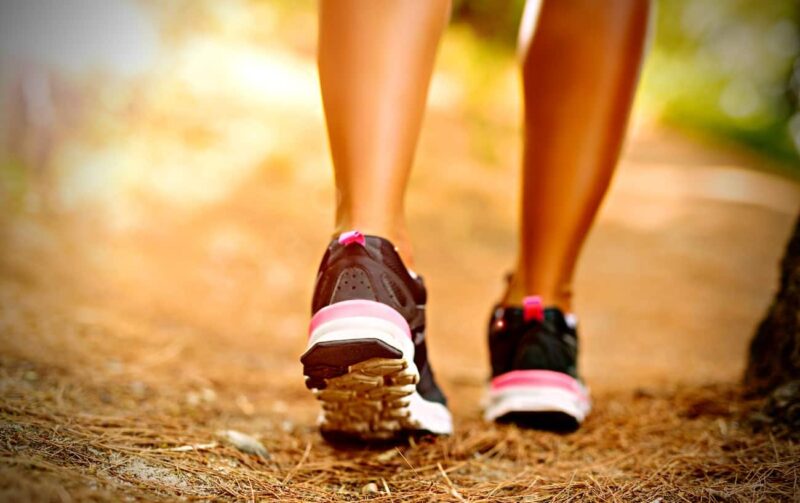 Walking helps blood circulation and reduces the risk of muscle stiffness. Set a timer to remind yourself to stand up, stretch, or take a short walk every 30 minutes.
Encourage your coworkers to join you in physical activities during breaks or lunchtime. Walking meetings are also a good strategy for the workplace.
2. Exercise Before or After Work
It's no secret that exercising is the best option for optimal health. Dedicate time to fit exercise into your day, whether before or after work if not both. Activities like walking, cycling, swimming, or strength training can be effective.
3. Incorporate Movement into Your Workday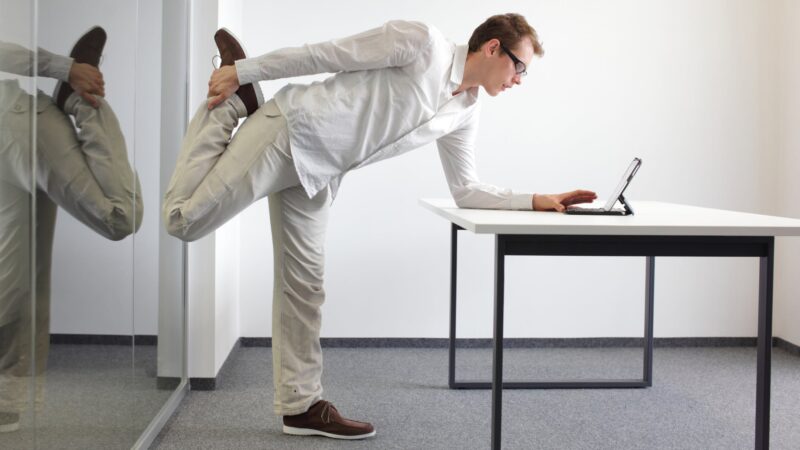 Instead of emailing a coworker, walk to their desk or office for a face-to-face conversation. Take the stairs instead of the elevator. If you work from home, use a stability ball as a chair for part of the day to engage your core muscles.
4. Use a Fitness Tracker
Wearing a fitness tracker to monitor your daily steps and set goals for physical activity. Some trackers can remind you to move if you've been sedentary for too long. Other apps give you incentives to exercise, like Sweatcoin, a walking app that converts steps into digital currency.
5. Stay Hydrated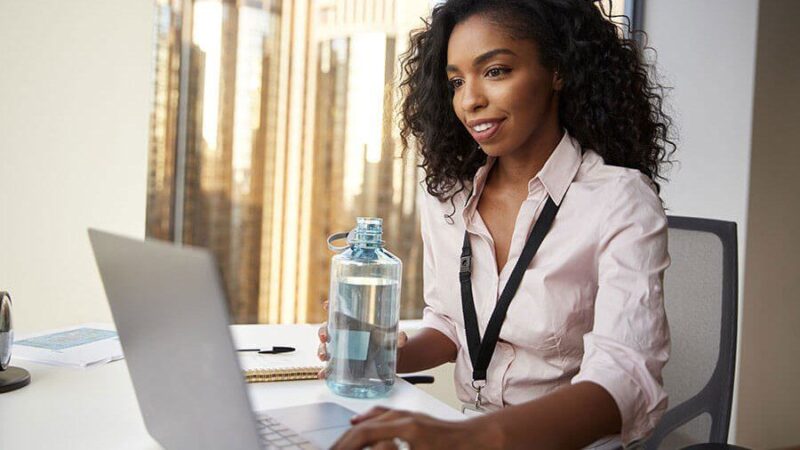 Drink plenty of water throughout the day. This will not only keep you hydrated but also force you to take regular breaks to refill your water bottle and use the bathroom.
6. Healthy Eating Habits
Maintain a balanced diet rich in fruits, vegetables, lean proteins, and whole grains. Avoid excessive snacking on unhealthy foods at your desk. Also, stop eating ultra-processed food, and if possible any food that has been processed. Food sold in supermarkets is shown to increase the risk of obesity and disease.
7. Regular Health Checkups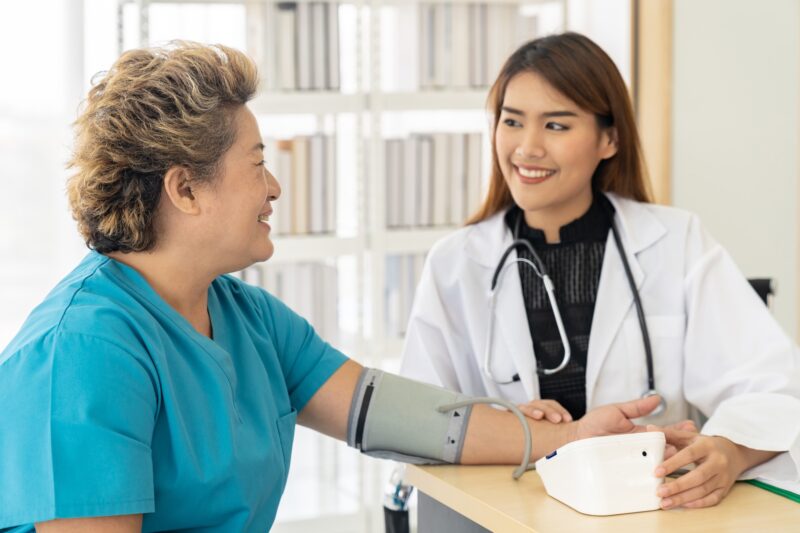 Schedule regular checkups with your healthcare provider to monitor your health and catch any potential issues early. Remember that small, consistent changes in your daily routine can have a significant impact on your overall health. It's essential to prioritise your well-being and take proactive steps to mitigate the negative effects of a sedentary job on your health.
Wrap Up
In conclusion, to mitigate health risks in sedentary jobs, it's crucial to incorporate regular physical activity and healthy habits into your daily routine. Don't overlook the issue of knee pain, a common problem in such workplaces. Utilize ergonomic seating, take short breaks to stretch, and include knee-strengthening exercises to prevent and alleviate discomfort. These measures not only boost immediate well-being but also promote long-term health and job satisfaction.