Do you love spending time outdoors but crave the comforts of home entertainment? With an outdoor TV cabinet, you can enjoy your favorite shows and movies while soaking up the sun.
Outdoor living spaces have become increasingly popular in recent years, with people investing in outdoor kitchens, patios, and lounging areas. However, adding an entertainment system to your outdoor space can be a challenge, as regular TVs are not designed to withstand the elements.
An outdoor TV cabinet with a built-in TV lift is the perfect solution for those who want to bring the comforts of home entertainment to their outdoor living space.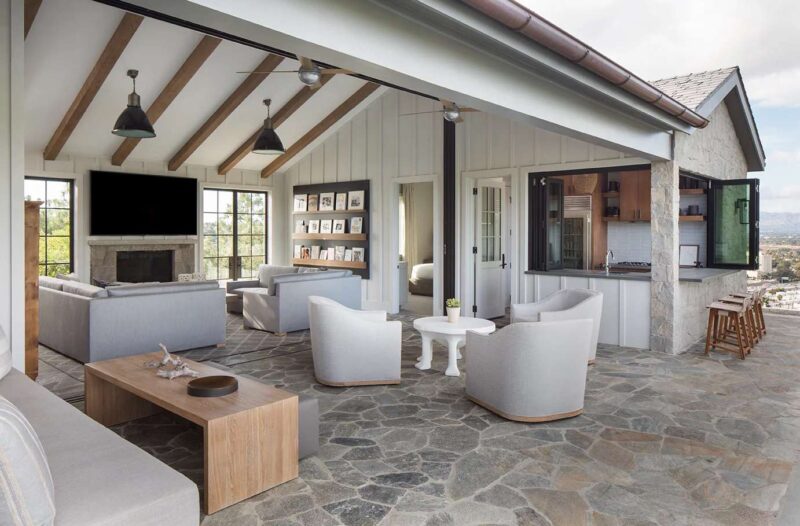 Not only does it protect your TV from damage caused by weather and insects, but it also allows you to enjoy it without taking up valuable space when not in use. In this article, we'll explore the benefits of using an outdoor TV cabinet and how it can enhance your outdoor living experience.
Types of Outdoor TV Cabinets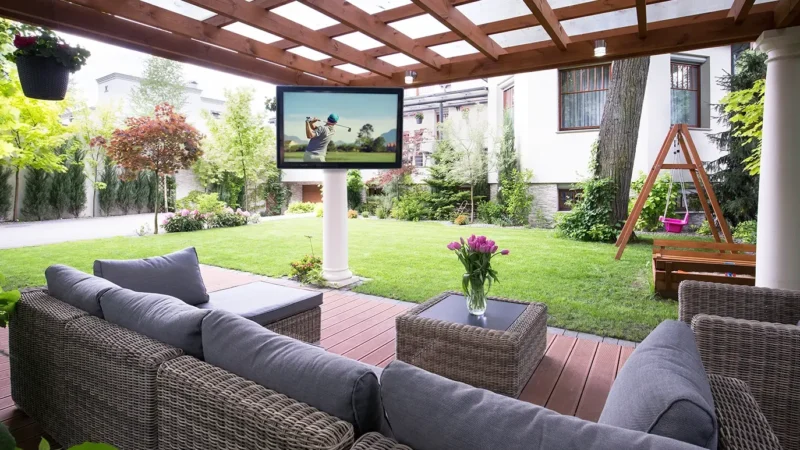 There are three main types of outdoor TV cabinets: wood, plastic, and metal.
Wood: Wood cabinets are the most popular type of outdoor TV cabinet. This is because they are durable and trendy. It also allows easy painting to match your decor and improve aesthetics. However, wood cabinets are less resistant to weather, unlike the others. Hence, they may need frequent sealing.
Plastic: Plastic cabinets are a more affordable option than wood cabinets. They are also weatherproof and easy to clean. However, plastic cabinets may not be as durable as wood cabinets and may not last as long.
Metal: Metal cabinets are the most durable type of outdoor TV cabinet. They are weatherproof, resistant to fading, and easy to clean. However, metal cabinets are more expensive than other types of cabinets.
Features of Outdoor TV Cabinets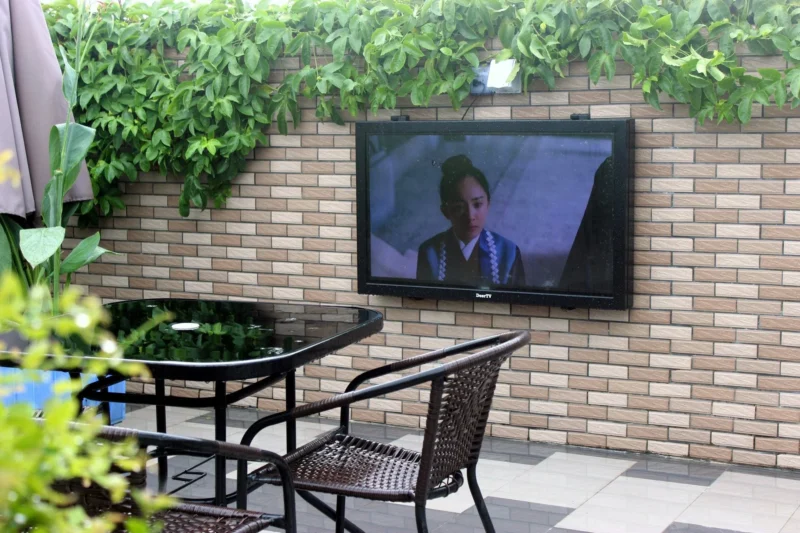 In addition to having different materials, these outdoor TV cabinets have some essential features. The most common ones are:
Weatherproofing: The ideal outdoor TV cabinet should be weatherproof. This means increased protection of your TV from the elements. So, go for cabinets made from weather-resistant materials, like plastic, painted wood, or metal.
Built-in lift mechanism: A built-in lift mechanism helps for easy raising and lowering of your TV. That way, you easily watch it when you want and then conceal it when not in use.
Storage space: Most outdoor TV cabinets also have built-in storage space. You may store DVDs, gaming consoles, and other entertainment accessories in it.
Installation
Outdoor TV cabinets are typically easy to install. Most cabinets come with all the necessary hardware and instructions. However, if you are not comfortable installing the outdoor TV cabinets yourself, always hire a professional.
Additional Tips for Choosing an Outdoor TV Cabinet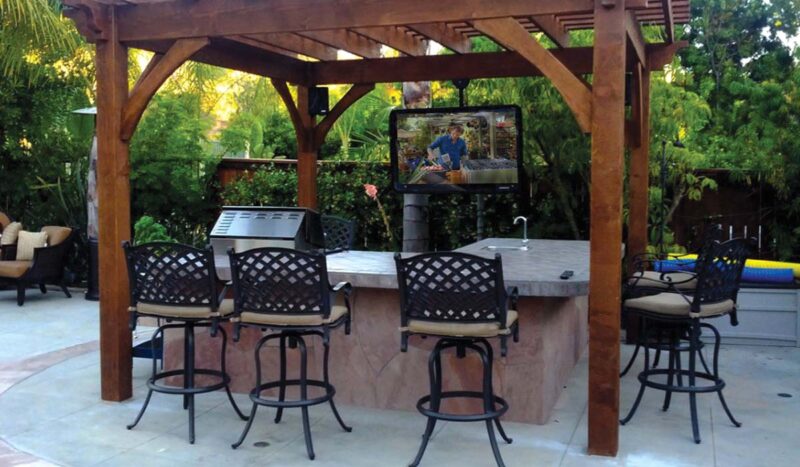 Here are a few things to be mindful of:
Size: Often, the size of your TV determines the cabinet size needed. Make sure to measure your TV before shopping.
Weight: Outdoor TV cabinets are rather weighty. However, always pick the more portable option.
Budget: The cost of them, likewise, varies. Some are worth a few hundreds of dollars. Others may cost more. Either way, you must establish and stick to a budget while shopping.
Conclusion
In conclusion, viewers who adore the outdoors have the perfect answer in an outdoor TV cabinet with a built-in TV raise. It is versatile for your needs because it is available in a variety of materials, sizes, and styles. So what are you waiting for? Get yours today!