Are you working full-time while also trying to study? If so, you're not alone. Many people are in the same boat, and finding a balance between work and study can be challenging. Fortunately, you can implement diverse techniques to ensure you succeed in your studies while working full-time. This article will share tips on studying while working full-time effectively. So if you're struggling to juggle work and study, read on for some helpful tips.
Have a Study and Work Plan
Assuming you're in college and working full-time, your plate is full. Most likely, your job keeps you pretty busy during the day, and by the time you get home, you're exhausted. But you can't forget about schoolwork! It would help if you could balance work and study time to succeed.
Keep Your Employer Updated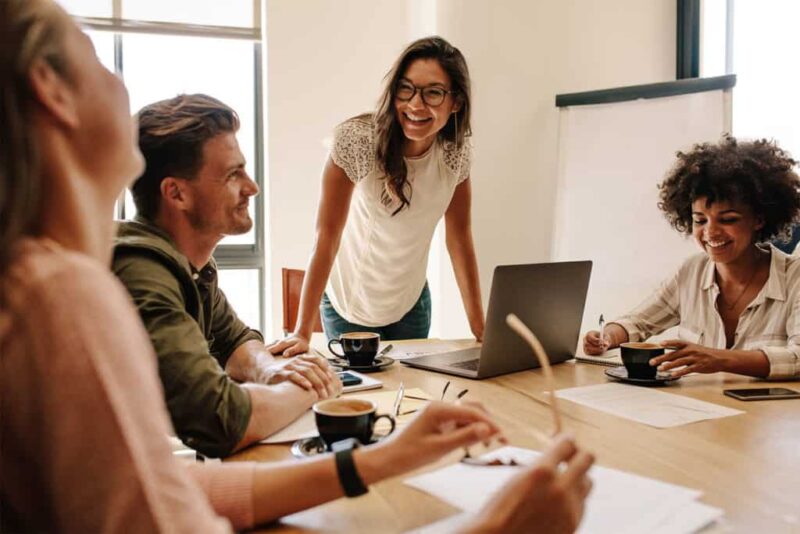 Assuming you already have a full-time job, getting your degree without sacrificing your job is still possible. To make this happen, you must keep your employer updated and assured of your ability to manage your job and schoolwork. Here are some tips on how to effectively study while working full-time:
Talk to your boss about your plans to go back to school.By keeping your employer informed, you will likely agree with the better work scheduling mechanism to allow you to study with few limitations.
Let them know what days and times you will be in class so they can plan around it.
Keep them updated on your progress and let them know if anything changes (like if you need to take a test during work hours).
Ensure they are comfortable with you taking breaks during the day to study or do homework.
Assure them that you are still committed to your job and will continue to perform well despite having other obligations outside of work.
Utilize Your Free Time Productively
In today's society, it's not uncommon to have to work full-time while attending school. This can be daunting, but there are ways to make the most of your time and effectively study while working. Here are a few tips:
Use your commute time wisely. If you commute long distances, use that time to listen to audio textbooks or lectures.
Get organized by utilizing a sound time-tracking system for your key activities, such as exam dates and dates for submitting assignments.
Take advantage of technology. Utilize those applications that can aid you in managing your time.
Find Extra Time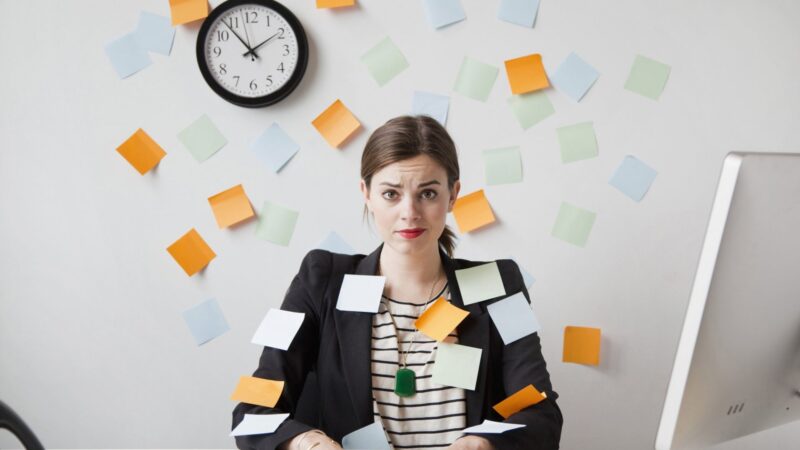 To effectively study while working full time, it is essential to find extra time and maximize spare time. You can prioritize waking up early to study before going to work. This can be difficult, but setting the alarm and sticking to a routine is vital.
Another way to find extra time is by taking advantage of lunch breaks and other spare moments throughout the day. Instead of spending these times scrolling through social media or chatting with co-workers, use them to review notes or flashcards. Even a few minutes of focus can make a big difference in retention and understanding.
Reading Speed
You can practice how to improve your reading speed which will be vital in achieving the primary goal of balancing work and studies. Apply these techniques to read faster:
Start by finding a comfortable speed for yourself. It is advisable not to push yourself too hard on this approach. Start reading at a relaxed pace, then increase your rate based on your understanding ofthe content.
Use a finger or pointer to guide your eyes as you read to aid you in the word focus on the text.
Don't try to comprehend everything that you're reading. Prioritize grasping the general idea of what you are reading. You can revisit what you failed to understand later.
Practice reading different texts, such as articles, books, and websites. This will help broaden your reading skills and make you faster at understanding new material.
Take breaks often while reading.
If you need more help on how to improve your reading skills, you can consult an expert tutor from homework market one of the top-rated homework help websites online.
Make Friends on Your Course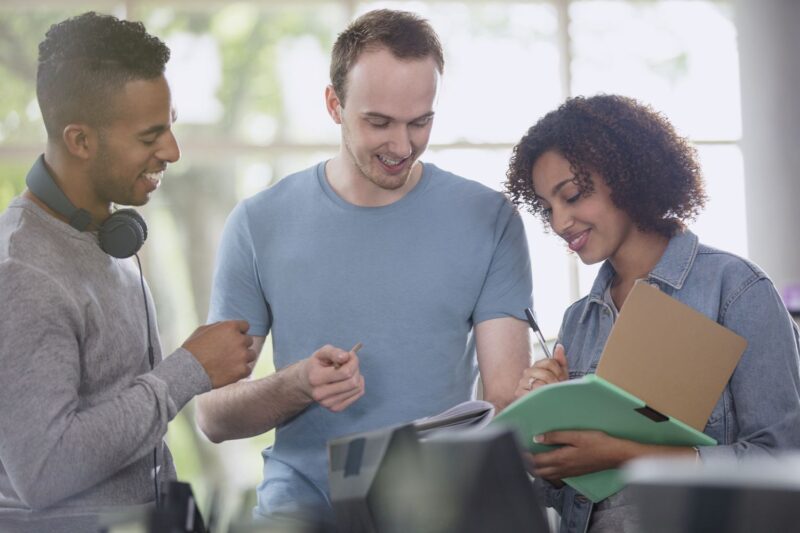 You will likely encounter many difficulties creating meaningful relationships while balancing work and school. Your classmates can provide support and encouragement and be great resources for information and help with assignments. You can realize this goal by utilizing these techniques:
Join study groups or club organizations related to your field of study.
Get involved in extracurricular activities on campus.
Attend campus events and social gatherings.
Deal with Distractions Effectively
It's no secret that studying while working full-time can be a challenge. Finding time to hit the books can be tricky between work, family, and social obligations. And even when you find time to study, it can be hard to focus with all the distractions around you.
But there are a few things you can do to deal with distractions effectively and make the most of your study time. First, find a quiet place to study where you won't be interrupted. This may mean getting up a little earlier in the morning or staying up a bit later at night, but it will be worth it in the long run.
Once you've found a quiet spot, please turn off any electronics that might tempt you to check them while you're studying. That means no TV, no internet, and no phone. If you need music to help you focus, stick to instrumental tracks or white noise apps that won't distract you with lyrics or notifications.
Plan For a Strategic Study Day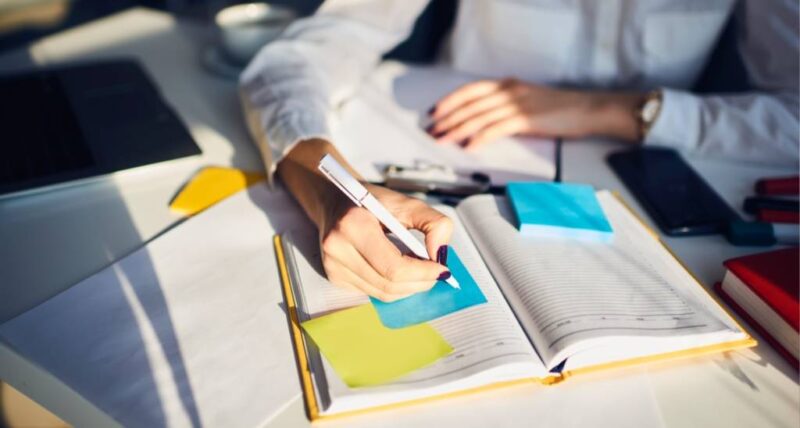 One way to ensure you're using your study time effectively is to plan for a strategic study day. This means setting aside a day each week to focus solely on studying. On this day, wake up early and get started right away. Please list what you need to accomplish and work through it systematically.
Have regular breaks to rejuvenate but make it your priority to focus on the current task. And when the day is done, take some time to relax – you've earned it!
Stay Healthy
It is essential to take breaks from your busy schedules. Get up and walk around regularly, or at least once an hour.
Additionally, eating well is key to maintaining your energy levels. Keeping fit will also help you feel your best while studying. Exercise releases endorphins that can improve your mood and boost your energy levels. Taking just 30 minutes for a quick workout or walk each day can make a big difference.
Therefore, with these tips, dedication, and discipline, you should be able to pursue your studies while working full-time!