Ring sizing, particularly in the context of engagement rings, is an intricate aspect of jewelry selection that couples should not overlook.
A well-fitted engagement ring is not merely a symbol of commitment but also a piece of jewelry worn regularly, requiring comfort and precision in fit. This article delves deep into the science and critical considerations to ensure your engagement ring fits perfectly, merging aesthetics with comfort.
The Anatomy of a Ring
An engagement ring comprises three main components: the band, setting, and gemstone. The band, typically made of metal, circles the finger, acting as the foundational component.
The setting, holding the gemstone, contributes significantly to the ring's overall aesthetic and fit. Lastly, the gemstone is the sparkling centerpiece. Each component plays a pivotal role in ensuring its overall comfort and fit, making it imperative for buyers to understand their interplay when choosing the perfect engagement rings.
Choosing the Right Size
Selecting the correct ring size is a multifaceted decision, incorporating finger shape, knuckle size, and the wearer's lifestyle. Finger shape affects how snugly the piece fits, while knuckle size can impact the ring's ability to slide on and off comfortably. Lifestyle is also crucial; those with active lifestyles may prefer a snugger fit.
Additionally, climate and temperature are pivotal; they can cause fingers to swell or contract, affecting the ring's fit. Thus, considering these factors is essential in achieving the ideal size, ensuring comfort and security.
The Science Behind Ring Sizing
The fit of a ring is susceptible to scientific principles like thermal expansion and contraction. Finger sizes can change due to fluctuations in temperature, making rings feel tighter or looser in varying conditions.
For instance, in warmer climates or during physical activity, fingers may swell, making a piece feel tighter. Conversely, cold weather may cause fingers to contract, leading to a looser fit. Understanding these scientific nuances is crucial for maintaining comfort and ensuring that the engagement ring remains securely in place in differing conditions.
Ring Sizing Methods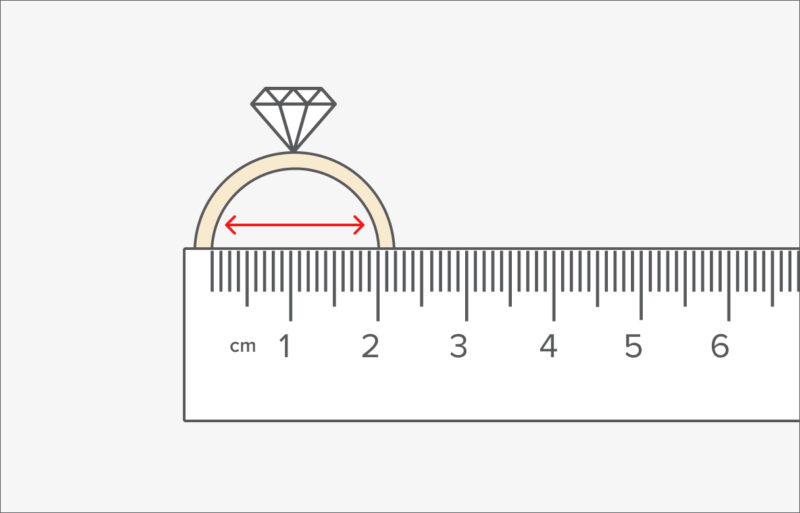 To ascertain the correct size, several methods are available, including professional jeweler sizing, ring sizers, and various DIY methods. Professional jewelers utilize specialized tools to measure ring size accurately, while sizers offer a do-it-yourself approach. When measuring ring size, consider doing so in the evening when the fingers are at their largest to ensure accuracy.
Resizing and Adjustments
Engagement rings may occasionally require resizing due to weight fluctuations or inaccuracies in initial sizing. Resizing involves altering the ring's band to ensure a perfect fit. However, frequent resizing can compromise its structural integrity. Some rings, due to their design or the materials used, may be more challenging, if not impossible, to resize.
Customization and Comfort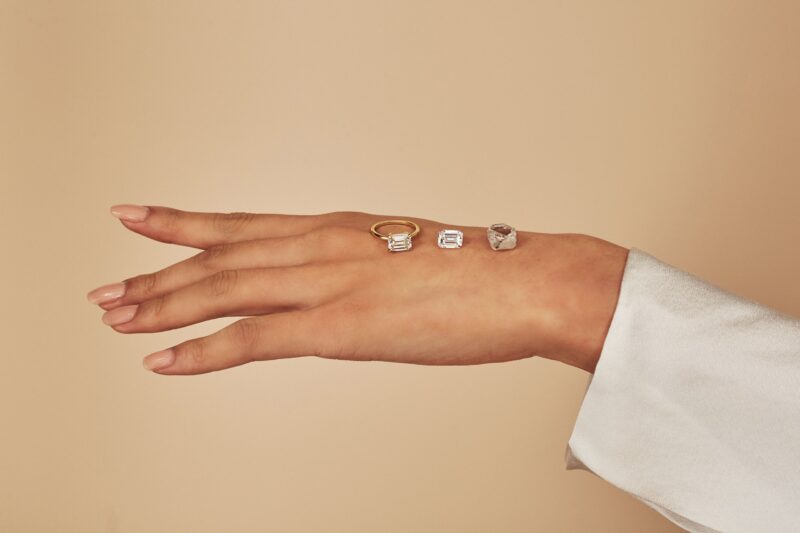 Custom-designed engagement rings offer a unique avenue to attain an impeccable fit, melding individual preferences with comfort. Customization allows for the incorporation of personal aesthetic preferences, including its shape and profile, ensuring the ring is not only visually appealing but also comfortable. Its profile, whether rounded or flat, significantly influences comfort.