Do you want to make your kitchen eco-friendly? If yes, you should learn ways to go green with your kitchen cleaning routine. This article will guide you through the same.
It is high time that we should focus on sustainability in every area. As the environment is already deteriorating, it is our responsibility to do things to save it. Many people don't understand how much they are contributing to the deterioration. That is why there is a need to educate others about it.
Cleaning the kitchen always comes with various challenges. The products are full of chemicals. They are harmful to the environment. Apart from that, they can also impact the health of a human being. Therefore, it is necessary to find better alternatives that are safe. You can consider using a natural kitchen cleaner. Before choosing a product, you should always research it in detail.
Making your kitchen cleaning routine eco-friendly is not that complex. You have to implement some valuable strategies and techniques to achieve the same. Even small things can make significant changes. You need to identify those things and practice them regularly.
Let's now discuss all the helpful ways you can go green with your cleaning routine.
What Are The Tips To Make Your Kitchen Cleaning Eco-friendly?
You can improve your cleaning routine with the help of these tips:
Remove plastic bottles: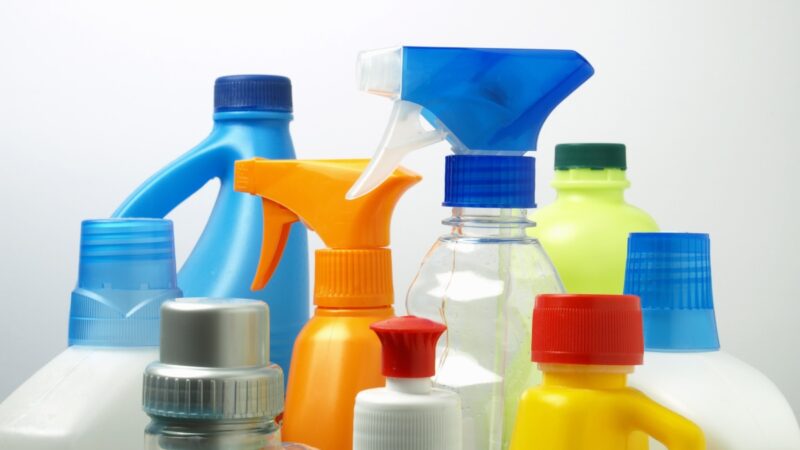 Plastic is the leading cause of environmental degradation. The cleaning products are mostly packaged in plastic bottles. Well, you should not buy them because they will get collected. Unfortunately, you have to throw them off, which contributes to pollution.
The best alternative is to get glass containers for the cleaners. It is not impossible to find them. All you have to do is do a little bit of research. These products might be more expensive than plastic bottles. But buying them might benefit you in many ways. You don't have to buy them again and again.
To reduce your carbon footprint, you have to focus on decreasing the use of plastic in your kitchen. The fewer plastic materials you use, the better it will be for you and the environment. As you know, plastic also impacts the health of human beings. There is only one way to protect your family from harmful diseases. You should avoid plastic as much as possible.
Consider using reusable clothes for cleaning:
Some people don't realize how much waste they make by using tissues during cleaning. Single-use wipes are not suitable for the environment. You can buy reusable rags and microfiber cloths to clean the surfaces properly. They not only help in precise cleaning but are also eco-friendly items. Washing and reusing them can make a significant change in your overall routine.
Make cleaners at your home: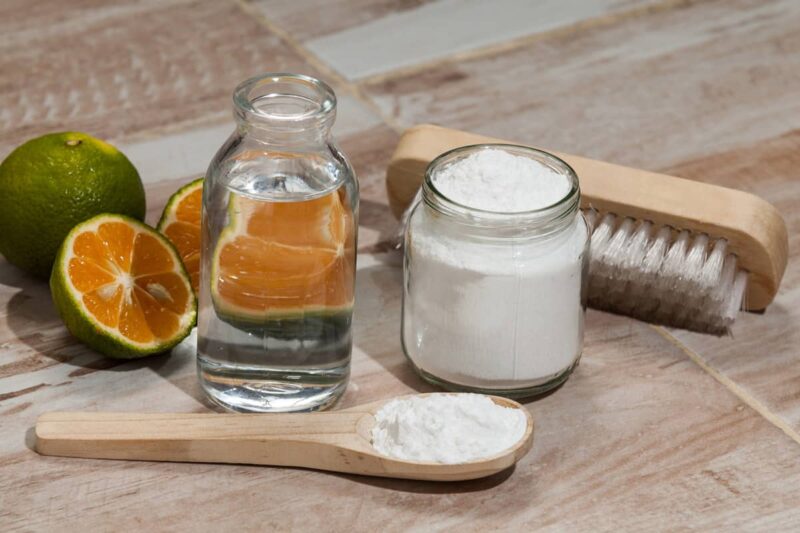 You can also make homemade cleaners. Various substances help in kitchen cleaning and don't harm the environment. These include white vinegar, lemon, baking soda, salt, and more. You can quickly learn how to make cleaning solutions. The best part about using these cleaners is that they are cost-effective. You don't need to spend much money buying the ingredients. They are reasonable and readily available in the market.
Get eco-friendly detergent:
Normal detergents include harmful chemicals and substances. That is why you should stop using them. They are not only harmful to the environment but also your health. It is better to pick environment-friendly options than this. Some alternatives are available in the market. You can check them out and select one according to your preferences and requirements.
Save old toothbrushes for cleaning: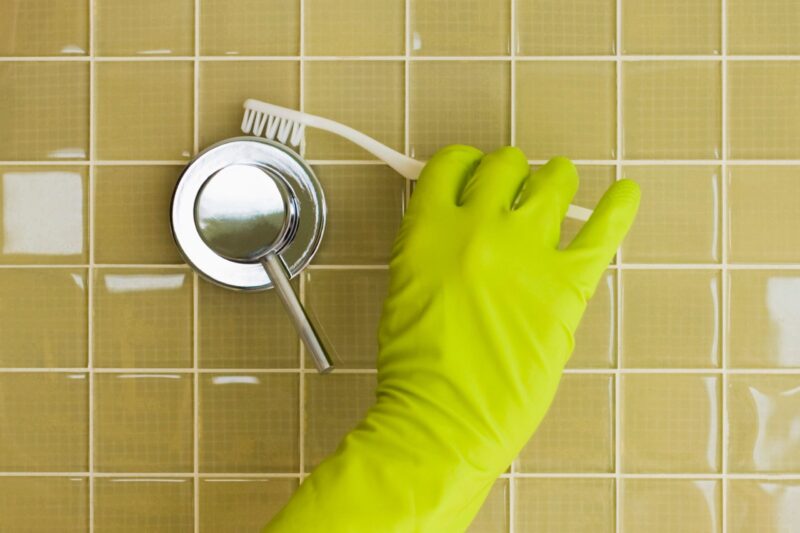 People always make the mistake of disposing of the toothbrushes after using them. Well, you should find a way to reuse them. The best thing you can do is keep them for cleaning purposes. These brushes can reach hidden areas, and you can start removing the dirt. So, old toothbrushes can be of great help in your kitchen.
Cotton fibers sponges:
You should always consider using cotton fibers sponges instead of synthetic ones. Why? Well, they are not recyclable. They impact the environment in many ways. Therefore, you should avoid them.
Cleaning with natural materials is always a good option if you want to go green. Otherwise, it will be impossible to achieve your goals.
Avoid using single-use dryer sheets: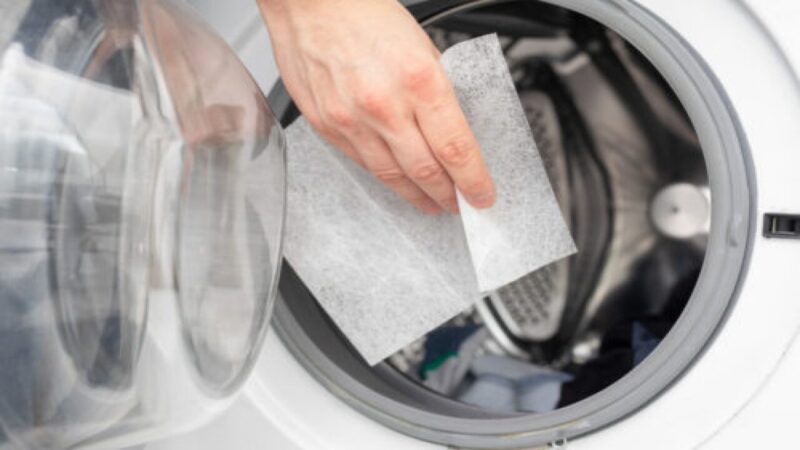 Single-use dryer sheets make more waste than reusable ones. They are also better at cleaning. You might find them a bit expensive, but it will be worth it. They last for more than one year.
If you use single-use ones, you have to buy them again and again. This way, you have to spend more money. You should always buy durable sheets.
Avoid using a washing machine:
Conserving energy is the most significant thing to do if you want to conserve the environment. Some people always wash kitchen cleaning clothes in a washing machine. Instead of doing this, you should consider washing them with your hands. It will be a better alternative as you can save money on electricity bills. Apart from that, you can also contribute to saving some energy. Similarly, you must air-dry clothes rather than using a machine.
Don't waste cleaners: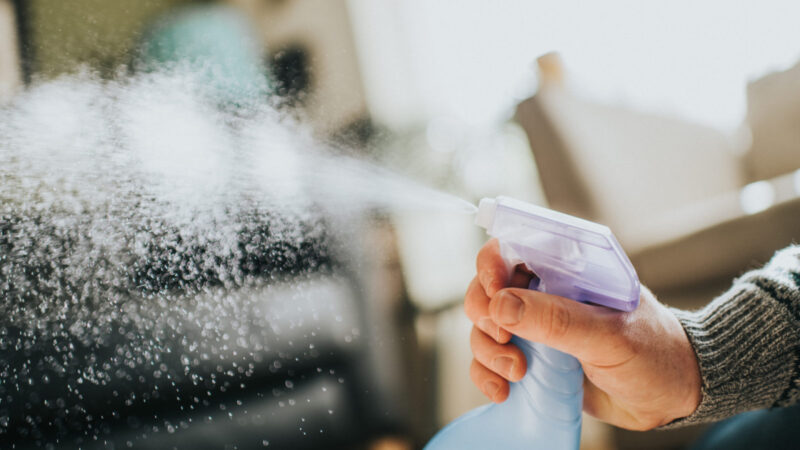 The quantity of the cleaner you use matters. If you know the consequences, you should always use them carefully. It is always better to read the instructions before using a product.
Clean the utensils once the dishwasher is full:
Sometimes, people make the mistake of using the dishwasher repeatedly. Well, it will waste a lot of water during the process. That is why you should wait until it is full, then start the cleaning procedure.
Be strategic while cleaning: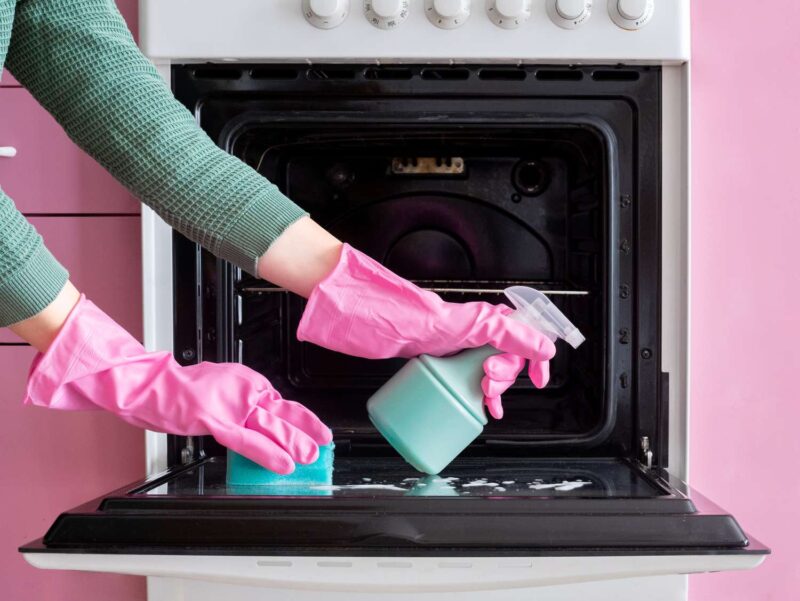 Kitchen cleaning is always a huge task for some people. But if you apply valuable strategies and techniques, you can make it eco-friendly. You have to keep everything in your mind when doing the same.
The Bottom Line
We hope you have understood how to go green with your kitchen cleaning routine. You must follow the above tips to achieve your eco-friendly goals. Also, note you need to avoid mistakes in the process.