The art of precision has been around for centuries, but the invention of laser cutting brought it to another level. Laser cutting is a precise and efficient process that utilizes high-powered lasers to cut through materials with incredible accuracy.
By combining advanced technology with expert craftsmanship, laser cutting provides an unparalleled level of control over the geometry and shape of complex objects. This article will provide an introduction to the world of laser cutting, exploring its many applications and its unique advantages as a tool for creating intricate designs in virtually any material imaginable.
Well also discuss some common techniques used by experienced professionals when working with this highly specialized equipment. Get ready to explore the artistry and science behind one of the most precise technologies available today!
What is Laser Cutting?
Laser cutting is an innovative and precise method of manufacturing that utilizes a powerful beam of light to cut materials. It quickly and accurately cuts through metals, plastics, wood, paper, textiles, foam, rubber, and more with a high level of accuracy and detail.
Laser cutting offers many advantages compared to traditional methods such as increased speed and precision while also reducing the cost associated with production. The laser beam can be adjusted in size from very small for intricate detail work up to large-scale projects; this makes it ideal for almost any project or job requiring precision cutting.
With its ability to create complex shapes with great accuracy, it has become popular across multiple industries including automotive manufacturing, aerospace engineering, and medical device fabrication amongst others. In addition to its impressive capabilities in terms of precision cutting the process is also energy efficient which makes it an attractive choice for businesses wanting to reduce their environmental impact.
Benefits of Laser Cutting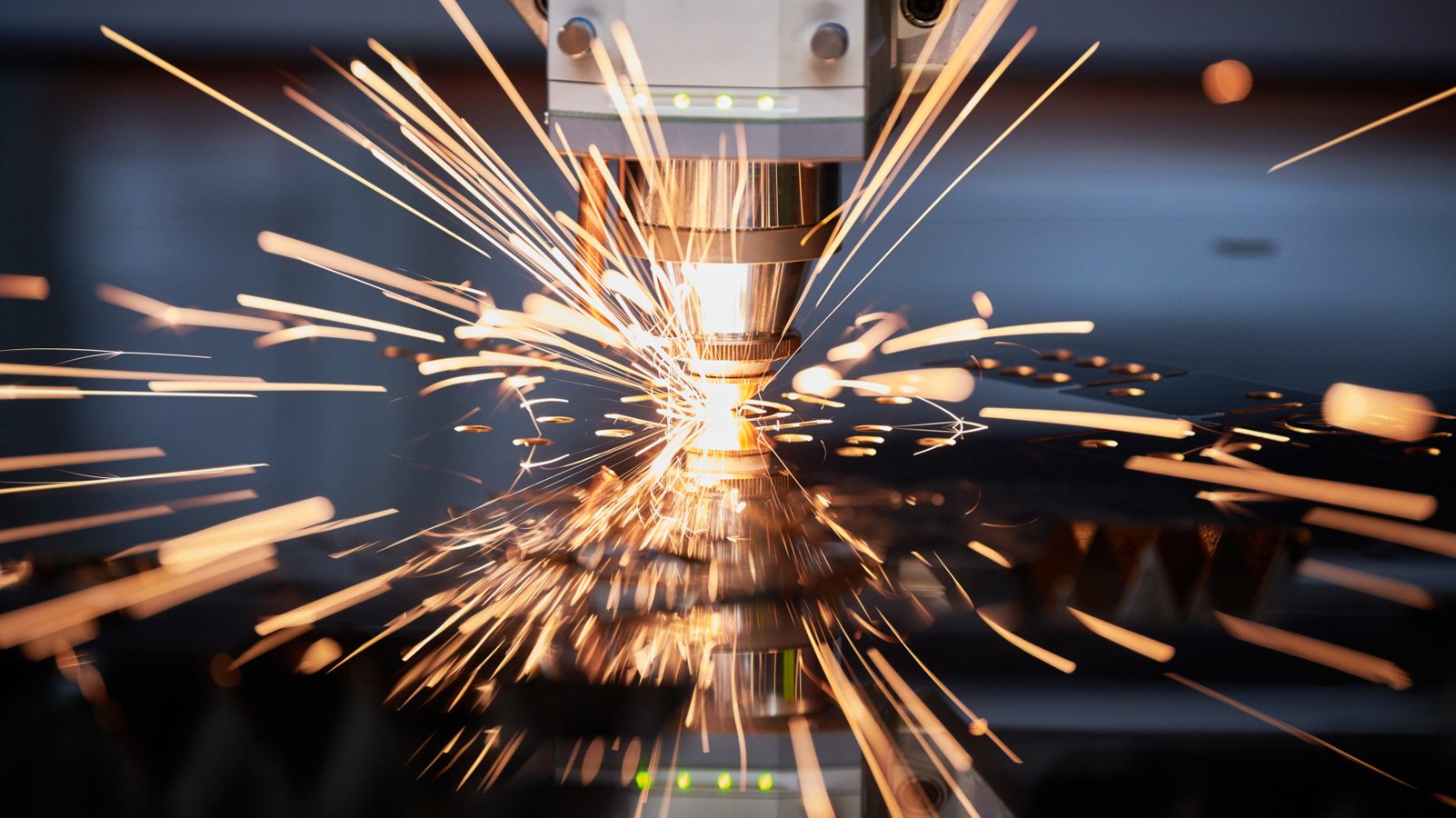 Laser cutting is a highly precise and efficient method of manufacturing that offers numerous benefits. This process can help save time in production, reduce the need for manual labor, and increase accuracy with fewer errors.
Laser cutting also allows for intricate designs to be cut into material quickly and precisely, increasing the potential range of products that can be created by manufacturers. Additionally, laser cutting is very cost-effective due to its low energy consumption and easy setup – reducing both startup costs as well as operation costs over time.
Furthermore, this process produces minimal waste thanks to its ability to make accurate cuts without needing any additional machining or finishing work; meaning more materials are preserved while creating better quality products with less scrap. The art of precision achieved through laser cutting makes it an invaluable asset for many businesses looking to maximize efficiency and create better products than ever before!
The Process of Laser Cutting
Laser cutting is a precise and intricate process where light is used to cut through materials such as wood, glass, metal, plastic, and more. It employs a powerful beam of light that can be precisely controlled and directed to create the desired shape or pattern.
The laser cutter typically uses computer-assisted design (CAD) software which allows for greater control over the output. This process involves an intense heat source being applied to the material to vaporize it; this vaporization creates a 'cut' along its path of travel with very little waste material left behind.
Laser cutting offers many advantages including high accuracy and speed compared to traditional methods of cutting materials such as sawing or milling. Additionally, due to its precision, complex designs can easily be created without sacrificing quality or strength.
Furthermore, laser cutting requires less energy than other forms of industrial production making it both economical and eco-friendly. As technology continues to advance there are new opportunities arising for creative applications of laser cutting – from detailed artwork on apparel and signage production to up-scaled manufacturing processes like 3D printing capabilities!
Safety Considerations for Laser Cutting
Safety is of paramount importance when it comes to laser cutting. As such, the use of protective eyewear should be mandatory due to the intense light produced by a laser cutter.
It's also important for operators and bystanders alike to wear appropriate clothing that covers as much skin as possible, and gloves should be worn at all times while using the machine. Additionally, fire extinguishers or other safety equipment should always be within reach in case an emergency arises during operation.
The work area must also remain clear from flammable materials and sources of ignition like cigarettes or lighters; any combustible material used near the cutter must have adequate ventilation present for safe disposal of noxious fumes generated by vaporized material. Finally, all components within the system should be regularly inspected for accuracy and proper functioning before each operation session; if there are any discrepancies they must be addressed before proceeding with cutting operations.
Common Applications of Laser Cutting Technology
Laser-cutting technology is an invaluable tool for modern industrial manufacturing. From creating intricate architectural designs to delicate medical instruments, laser cutting has the precision and accuracy needed to create detailed products with complex shapes and curves.
One of the most common applications of laser cutting is in automotive body parts such as doors, bumpers, hoods, and roofs. Laser cutters are powerful tools that can easily cut through metal with incredible amounts of detail.
Automotive companies use them extensively for customizing their vehicles or fabricating new parts quickly and with a high degree of accuracy. Another popular application of laser cutting technology is in the aerospace industry – specifically when it comes to constructing aircraft components like wings, fuselages, rudders, or flaps.
By using lasers instead of traditional methods like sawing or drilling through metal pieces, engineers can create intricate components that meet highly precise specifications without compromising on structural integrity. In addition to its application in automobiles and aerospace engineering projects, laser cutting also has a wide range of other uses including jewelry making (for engraving gems), paper crafts (for producing decorative patterns), and textiles (for designing clothing). With its ability to precisely control power output while maintaining speed and precision throughout the entire process; laser cutters are becoming increasingly popular among craftspeople looking for ways to create unique works of art from everyday materials!
Conclusion
Laser cutting is an incredibly precise and versatile tool that has revolutionized the art of precision. It allows for intricate designs to be cut with extreme accuracy while also having the ability to cut through a variety of materials, making it ideal for a range of industrial applications.
Laser-cutting technology has enabled businesses across many industries to produce products on demand more efficiently than ever before, and its usage continues to expand as technological advances are made. The Art of Precision: An Introduction to Laser Cutting provides an introduction to this revolutionary manufacturing process and outlines all the benefits that can be gained from using laser cutting in production processes.