It doesn't matter whether you live in an apartment or you are a homeowner, there's always a chance of a break-in and burglary to happen. Thieves pick their victims careful and they usually know when residents are not home.
This is the time when they start with the action and take everything valuable. Although you cannot prevent a break-in and someone may decide to enter forcefully no matter the number of cameras and safety measures taken.
However, most thieves panic when they see security systems in place. In fact, the locations they choose often don't have such systems installed. In other words, security systems are great in preventing burglars from coming inside your home.
In this article, we are going to talk about different types of security for people who live in apartments and the things they can do to make their home feel safe.
Motion sensors with Cameras and Alarms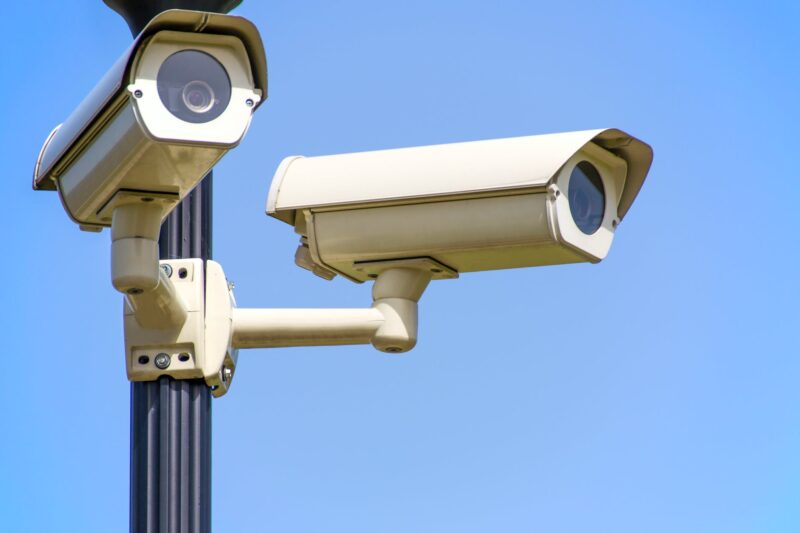 First of all, setting the motion sensors at your building entrance should be something residents agree with. As its name suggests, the motion sensors detect motions and immediately cameras will be turned on and start filming.
Therefore, you will have on camera everyone who enters the building and if a robbery happens, you can easily identify the burglar. This will make the job so much easier for the police, but more importantly, when thieves see cameras, they will most likely give up on the operation.
You can couple these sensors with alarms rather than cameras. But these are usually for individual apartments and not buildings. So, if someone comes into your home, the alarm will sound and they will need to flee quickly.
Smart Gate Entry Systems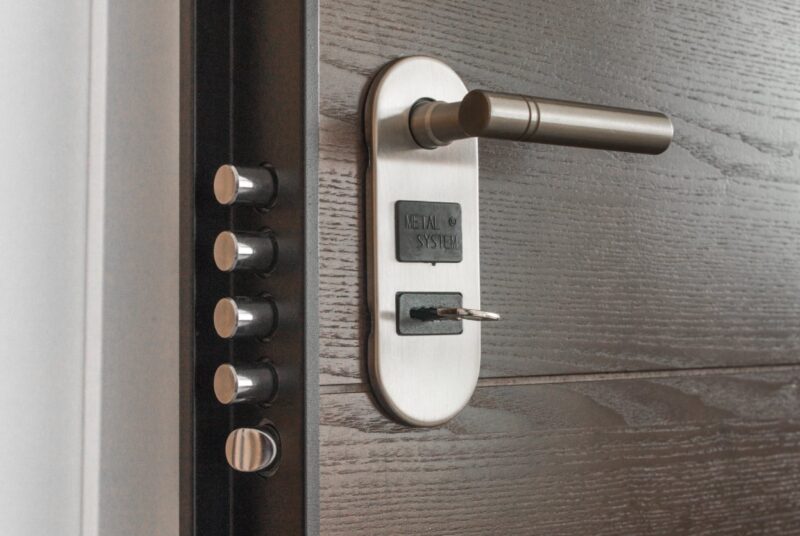 With the help of technology we can make our buildings and gated communities safer than ever. Instead of using regular old keys that can get duplicated easily, you can opt for a cellular keyless entry system and control the entrance through an app! These are all the benefits of the contemporary apartment gate entry security and many people are using it, overcoming the traditional gate security measures.
Video Doorbells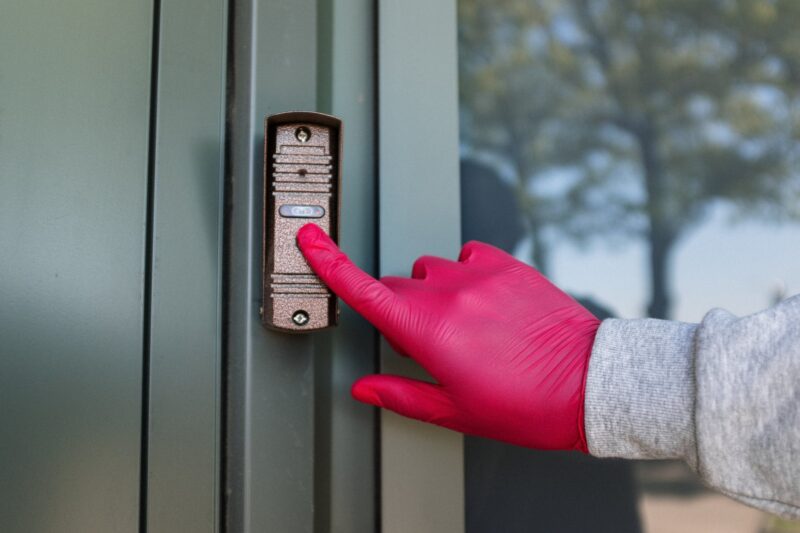 Video doorbells are simple devices that film everything that is happening in front of your front door. Usually, they are used for homes, but a lot of apartment owners are now installing them. These doorbells will catch everyone who approaches your door and film it.
Whether it is a person handing out promo materials, a pizza guy or someone trying to enter into your apartment, you will know it. The reason why these devices are on the rise is because they aren't expensive, they are easy to install and use and nobody can tell that there's a camera there.
If you aren't the owner and you are renting the place, but you are concerned with your safety, check with the apartment owner if you could install a video doorbell.
Conclusion
These are three very effective ways to keep your building entrance and the apartment safe from burglary. Of course, more options exist on the market and we encourage you to do further research before deciding on a final choice.