In many industries, hoses are an integral yet often unsung component. From powering construction equipment to providing essential cooling for automotive engines, hoses have been a dependable part of the manufacturing processes in industrial operations around the world for years.
Unfortunately, not enough attention is paid to them when it comes to maintenance and repairs – something which can lead to serious problems down the line. This comprehensive guide will provide an overview of why hoses are so important and how best to go about replacing or repairing them so that they continue working effectively.
Types of Hoses and Their Uses
Hoses are an integral part of many industries and play a major role in the efficient functioning of machinery. There are several types of hoses available, each with its unique purpose and application.
Rubber hoses are one of the most common types on the market due to their flexibility and durability. They can be used for everything from transferring liquids like oil, gasoline, or water to conveying air, steam, or dust particles depending on their construction.
Rubber hoses come in a wide variety of sizes ranging from small hose clamps up to large industrial-grade hoses that can span hundreds of feet long. PVC (Polyvinyl Chloride) pipes have also become increasingly popular over recent years due to their lightweight and cost-efficiency compared to other materials like rubber or metal piping systems. These pipes are ideal for transporting water as they don't corrode easily and have great resistance against extreme temperatures making them suitable for both hot and cold climates alike.
PVC pipes can also be found in sewerage systems where they cope well under high-pressure conditions when compared with other materials such as concrete or clay drainage tile systems which tend to crack more often under these circumstances. Flexible metallic tubing is another type commonly used by industry professionals today due mainly to its non-corrosive properties along with its ability to handle higher pressures than plastic pipework without bursting open unexpectedly – something that could cause serious damage if not properly managed! Flexible metallic tubes come in various shapes including round tubes, square tubes, rectangular tubes, etc.
, all designed specifically for different applications according to need; some examples include fuel lines, transmission coolant lines, etc., while others may be made solely out of steel mesh so as not too cut off any potential access points should something go wrong inside the tube itself! Finally, Fiber Reinforced Plastic (FRP) options provide an incredibly durable solution when it comes to outdoor applications – think fire sprinkler system pipelines running through wet areas outside buildings where corrosion would otherwise occur quickly if using standard metal components instead! FRP is resistant to UV radiation exposure plus does not get affected by changes in temperature either unlike regular plastic tubing which tends to harden up quite significantly during colder periods leading eventually to breakages within those same sections over time!
Choosing the Right Hose for Your Needs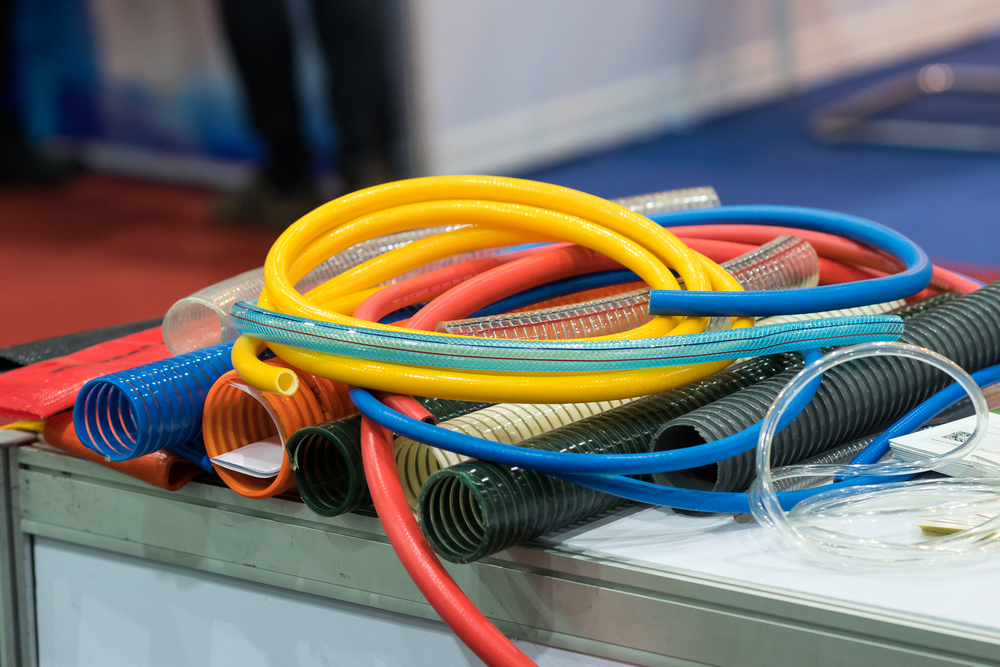 When it comes to selecting the right hose for your needs, there are many factors to consider. First, you must decide what type of material is best suited for your project or application.
Different materials have different levels of durability and resistance to wear and tear. The most common types of hoses include rubber, plastic, metal, reinforced vinyl, and synthetic fabric.
Each has its advantages and disadvantages that should be weighed before making a final decision. Additionally, you will need to take into account the size of the hose needed – too small or too large can lead to inefficiency – as well as any special fitting requirements dictated by compatibility with other equipment or systems involved in the set-up process.
In addition, if you plan on using a flexible hose instead of a rigid one then make sure that it offers enough flexibility when exposed to temperature changes or pressure shifts during operation while still maintaining its shape without stretching out over time due to fatigue from constant movement. Finally, cost is always an important factor when choosing any product so make sure that whatever option you go with fits within your budget constraints while also meeting all necessary performance criteria.
Maintenance and Care Tips for Your Hose
Maintaining and caring for hoses is paramount to keeping them in peak condition. To keep your hose functioning at its best, here are some basic tips: 1.
Inspect the hose regularly for damage or wear and tear such as cracks or bulges. If any signs of damage are spotted, replace them immediately to avoid further risk of failure.
2. Store hoses away from direct sunlight and extreme temperatures which can cause the material to break down over time. 3.
Before use, check all connections on both ends of the hose ensuring they are secure and no leakage is present which could lead to pressure loss during operation thus reducing efficiency levels in performance output. 4.
After each use make sure you drain all liquid out of the hose before storing it away – this will help prevent bacteria build-up that can result in premature deterioration if left unchecked. 5 Finally, always cleanse the inside walls of your hoses with a mild detergent solution after usage – this helps reduce clogging due to accumulated dirt particles that may have been ingested while operating with liquids/gases under pressure applied by pumps, etc.
Health & Safety Considerations When Working with Hoses
When it comes to health and safety considerations when working with hoses, one of the most important factors is proper storage. It's essential to ensure that hoses are stored in a cool, dry place away from direct sunlight and any other sources of heat.
This helps prevent them from becoming brittle or damaged due to excessive temperature changes. Additionally, employers should always provide workers with appropriate protective clothing such as gloves and goggles whenever they handle hoses so that their skin does not come into contact with potentially harmful substances which can be present on some types of hose material.
It is also important for employers to implement regular hose inspections to check for signs of wear and tear or damage that could lead to failure during use. If these issues are identified then prompt action must be taken for the hose(s) in question not to be used until repaired or replaced completely.
Regular maintenance can help prolong the lifespan of a hose by ensuring it's kept clean and free from dirt or debris which can cause blockages over time if left untreated. Employers should also provide clear instruction manuals detailing how staff should safely set up, operate and store a particular type of hose before usage begins each day – this will help reduce potential risks associated with incorrect handling practices being put into place by inexperienced personnel who may not have been trained correctly on using specific types/models properly yet.
Conclusion
Hoses are an important, but often overlooked, part of many industries. They provide the necessary protection against wear and tear for a range of applications from automotive to medical devices.
This comprehensive guide has examined the different types of hoses available and how they can be used in various settings. Hoses are an integral part of any operation or industry, as evidenced by their ability to protect against damage and extend the life cycle of products.
Investing in high-quality hoses is essential to ensure maximum performance and longevity.