In todays world, networking is more important than ever. As the reliance on technology increases, Zoom group sessions are becoming a popular way to build connections and network with others. In order for these virtual meetings to be successful and effective, its important to have strategies in place that will help foster meaningful relationships between individuals.
This article explores some of the best practices for building lasting connections through Zoom group sessions, including how to initiate conversations, utilizing breakout rooms strategically and maintaining open lines of communication. With these tips in mind youll be well-equipped to maximize your networking opportunities during Zoom group sessions!
Establish a Positive Environment
Creating a positive environment is essential to successful networking in Zoom group sessions. In order to foster an atmosphere of openness and trust, it's important to provide structure, create guidelines for participation, and ensure everyone feels heard. Start by introducing yourself and the topic at hand, then move onto setting expectations for the conversation. Explain that you are looking for thoughtful contributions from each participant; this will help make sure everyone has their chance to share ideas or ask questions.
Encourage open dialogue by asking questions that stimulate discussion and actively listen when others speak up. Its also important to recognize different perspectives with respect and understanding – be attentive as well as encouraging during conversations so all participants feel comfortable expressing themselves without fear of judgement or criticism. Finally, set aside some time after the session for any follow-up questions or further discussion topics; this will show your commitment to helping build meaningful connections between session members long after they've left the call.
Encourage Participation and Engagement
In order to ensure an effective and engaging Zoom group session, it is important to encourage participation. To do this, the facilitator should create a welcoming environment by introducing themselves, addressing everyone in the group by name if possible, and giving each person a chance to introduce themselves.
Additionally, allowing for some back-and-forth dialogue between participants can help get conversations started. Asking open-ended questions that are relevant to the topic of discussion may also be beneficial in getting people talking. It is important that the facilitator makes sure all voices are heard during these sessions as well as encourages meaningful engagement through thoughtful dialogue and interactions. If done correctly, such strategies will set up an atmosphere of trust and inclusion which will lead to more productive networking experience for all involved!
Utilize Technology to Enhance Connections
For many, building meaningful connections through virtual networking can be difficult. Utilizing technology to your advantage is one way to make the process easier and more efficient. Consider using online meeting platforms such as Zoom or Google Hangouts that offer features like screen sharing, breakout rooms and even polls which can help foster relationships with attendees. Breakout rooms are a great way to facilitate smaller groups where participants can interact in an intimate setting while still having access to all of the capabilities of larger group meetings; these tools allow individuals who may not feel comfortable speaking up in large groups the opportunity to engage at their own pace and level of comfort.
Polling functions also provide a platform for soliciting feedback from attendees on topics discussed during sessions as well as providing insight into how they are feeling about different aspects of the session itself. Additionally, video conferencing platforms have tools for creating slideshows or presentations that you can use for displaying important information related to networking events or other topics discussed during meetings. Technology provides ways for people from near and far away places to come together virtually in order to build meaningful connections – utilize it!
Facilitate Meaningful Discussions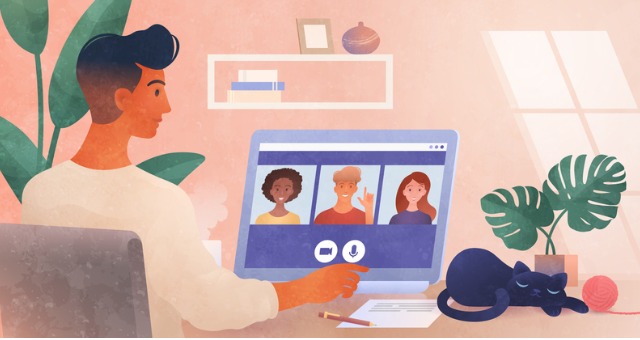 In order to facilitate meaningful discussion in Zoom group sessions, it is important for facilitators to create an environment that encourages participants to interact and engage with each other. This can be done by setting the tone from the outset of a session and encouraging sharing through open-ended questions, active listening, and providing space for reflection.
Facilitators should also ensure that all voices are heard in group conversations by assigning roles or topics to individuals and allowing every participant sufficient time to share their thoughts before moving on. Additionally, moderators should establish ground rules for discussions such as no interruptions or side conversations so everyone has a chance to be heard. By taking these steps ahead of time, facilitators can set the stage for productive networking sessions where meaningful conversation is encouraged.