Becoming a personal trainer is no small feat. With the number of certifications and qualifications required, it can seem like an overwhelming undertaking to break into the world of fitness instruction.
But how tough is it? This article will take a closer look at certification requirements to help potential trainers understand exactly what they need to do to become certified and start their careers as personal trainers. From education prerequisites and examination requirements, this guide covers all aspects of getting certified for those looking to make their mark in the fitness industry.
Required Qualifications for Personal Trainers
Becoming a personal trainer requires more than just enthusiasm for physical fitness – it also involves meeting certain qualifications. To become certified, potential trainers must meet the educational requirements of their chosen certifying organization and pass the associated exam.
Depending on the certifying organization, required qualifications may vary; however, each candidate must have a basic understanding of human anatomy and physiology, nutrition science, exercise technique, and program design before taking an exam. Additionally, many organizations require applicants to have CPR/AED certification and some form of liability insurance before becoming certified. Lastly, most organizations will not certify candidates until they are 18 or older due to legal considerations.
Exam Preparation and Strategies
Preparing for the Personal Trainer Certification exam can seem like a daunting task, but with careful planning, it is an achievable goal. Before taking the exam, candidates should become familiar with the content of the test by reading books related to fitness, nutrition, anatomy, and physiology.
Additionally, they should review any study materials provided by their certification organization or school. It's also important to practice tests that cover similar material to get comfortable with question types and improve speed.
A final step before taking the actual examination is to commit yourself mentally and emotionally—visualize success! With these strategies in mind, you will be ready for success on your path toward becoming a certified personal trainer!
Distinguishing Between Credentials and Certifications
When it comes to the field of personal training, credentials, and certifications can seem like interchangeable terms. However, there is a clear distinction between these two qualifications.
Credentials refer to any type of educational achievement that proves one's expertise in a certain area. This may include diplomas, degrees, or other certificates earned through academic institutions or professional organizations.
Certifications, on the other hand, are typically awarded by industry-recognized bodies for completing an approved course or program related to the field of personal training. While both credentials and certifications provide proof of skill development and knowledge acquisition in the area, they differ from each other in terms of their scope and value within the industry.
The Benefits of Becoming a Certified Personal Trainer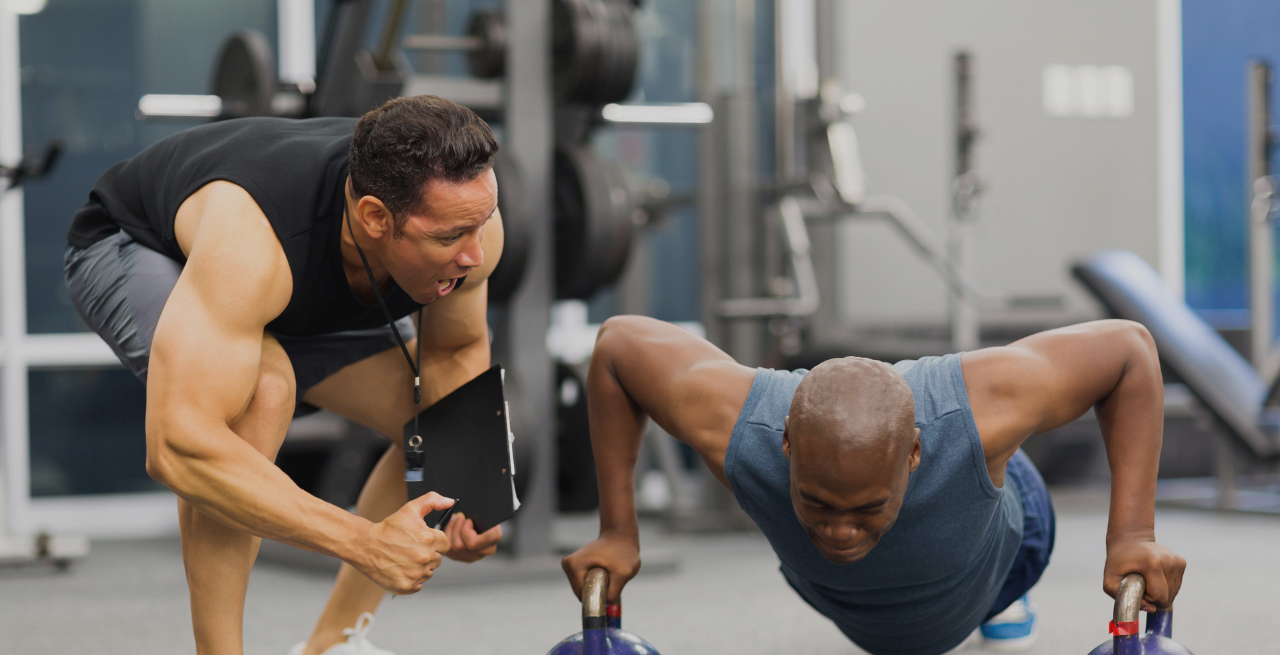 Becoming a certified personal trainer comes with many benefits. From gaining the confidence to work independently, to having access to an ever-evolving career path, certification can open up new opportunities for those looking for a rewarding job in health and fitness.
Certified trainers have the chance to unlock their potential by taking courses and completing certifications to stay ahead of trends and equip themselves with the latest skills needed in today's industry. With additional education, certified trainers can also gain more knowledge about nutrition, business management, and injury prevention – all necessary components of any successful training program.
Certification not only provides recognition from peers but it also allows individuals to stand out amongst other professionals due to their credentials. Ultimately, certifying as a personal trainer offers numerous advantages that will help you reach your goals faster while growing professionally along the way!
Conclusion
The process of becoming a personal trainer can be difficult, but it is achievable with the right dedication and resources. There are multiple certification paths, each requiring different levels of study and expertise.
If youre looking for an opportunity to become a certified personal trainer in Tennessee, then the TN Personal Trainer Certification Program is worth considering. With its comprehensive curriculum focused on health and fitness principles as well as practice application, this program provides everything you need to take your career to the next level.
So don't let the challenge of certification stop you from reaching your goals; start exploring your options today!